GREAT HARWOOD ROVERS FC CLUB PROFILE
Founded in 1975 by David Rose, the club was originally formed as the Blackburn Rovers Supporters Club – Great Harwood Branch.
The Club's original aim was to give the younger members a friendly game of football against other branches but then in 1977 the club entered the Accrington and District Junior Football League. Initially it fielded 2 or 3 teams but now in 2017, the club, now known as Great Harwood Rovers Football Club comprises of 23 teams, girls, boys and adults all playing in various local leagues across the district.
The club provides competitive football for approximately 300 young people and adults with the vast majority of players living in Great Harwood or neighbouring towns. Each team has at least 2 adults who volunteer to give up their time every week, to ensure that the local children continue to play football.
GHR FC are committed to encouraging players to enjoy themselves, play fairly and enter into the true spirit of the game, regardless of the outcome of any particular match. We are proud to be a fully inclusive club.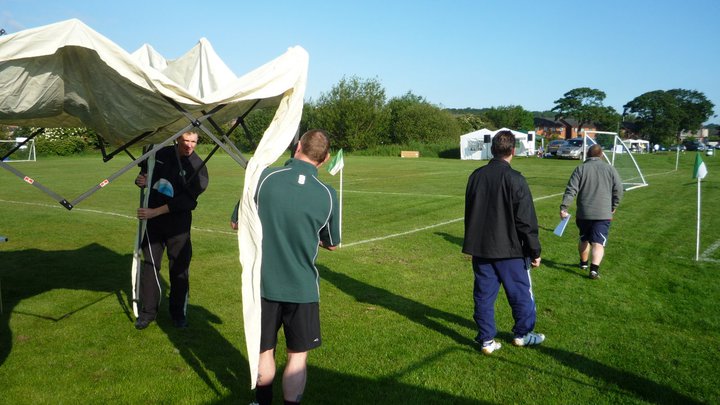 1st February 2001, saw GHR FC become one of only 36 Junior Football Clubs from across the entire Country to receive the F.A. Charter Standard Award. From then to this present day, GHR FC continues to meet all of the best practice criteria as defined by the Football Association and remains an FA Charter Standard Club.
GHR FC is managed and run by volunteers from the local area. The hard work and commitment of both managers on the pitch and also the committee behind the scenes is relentless and as a club we are constantly looking and welcome any new volunteers. Fundraising events are an integral part of volunteering and as a club we organise many such events throughout the year.
For many years Lyndon Playing Fields have been the home of GHR FC and hold great memories for the club, however, the 2017- 2018 season marks the start of a whole new era, as GHR FC moves to the brand new, purpose built pitches at Heymoor Farm. These pitches will also be complimented with newly built facilities. Exciting times ahead for the club and the town.
GHR FC looks forward to sharing their new 'Home' with local community groups and schools throughout Great Harwood.
A local club run by local volunteers for our local children, GHR FC is proud to be part of the Great Harwood Community.