The fantastic new home of Great Harwood Rovers
I am sure most of you will by now have noticed that Great Harwood Rovers have taken up residence in our new home at Heymoor Farm. For some of us in the Club this has been a long slog lasting over 17 years with lots of challenging work to reach this point and there is still a fair bit of work yet to do.
I thought now was an appropriate time to update you on what we have done so far and let you know what will be happening in the coming weeks and months.

On December 12th, 2017 we signed a 25-year lease for Heymoor Farm that includes an option to extend the lease for a further 25 years on the same terms meaning the club has the security of 50 years at the site. Our new landlords are our fellow community organisation the Great Harwood Agricultural Society. We have worked closely with the Agricultural Society over the last 3 years or so in developing this project. In that time, we have developed a great friendship and working relationship with our colleagues at the Ag Soc and I am certain that will continue for years to come.
Heymoor Farm provides us with 4 brand new football pitches built to Sport England standards allowing us the option for all ages playing 5, 7, 9 and 11 a side format.
Many of our junior teams have already played on the pitches and the feedback we are getting is very positive.
The professional advice we have received is that we should avoid overuse of the pitches for the next year or two to give them time to properly establish. For that reason we will be limiting usage to matches only including friendlies. Training will not be allowed on Heymoor Farm during this period, but this will be constantly reviewed with the aim being to get the teams training there as well once we have established the amount of time, effort and cost required to keep the pitches in tip-top condition.
Maintenance of the site is now the Club's responsibility, and not only will this take up a lot of our time but also a lot of our funds. We have an approved maintenance regime to follow and we will be doing that.
In the last few days we have been notified that we have been successful with a funding application to the Football Foundation to purchase the maintenance equipment required to allow us to do most of the maintenance ourselves. If anyone is interested in pitch care and turf maintenance, we would love to hear from you if you fancy getting involved and giving us a helping hand.
In the meantime, we have employed a contractor to carry out the first round of maintenance which took place last month. The pitches have been treated with weed killer and then at the end of May a treatment of fertiliser, verti-draining and top dressing with over 140 tons of sand took place. We expect to have the pitches in use and looking pristine in time for pre-season friendlies in August.
In the next week or so the construction of our new pavilion will commence on the north side of the site, this includes 4 changing rooms referee facilities, showers, a kitchen, coach education suite and an equipment storage area.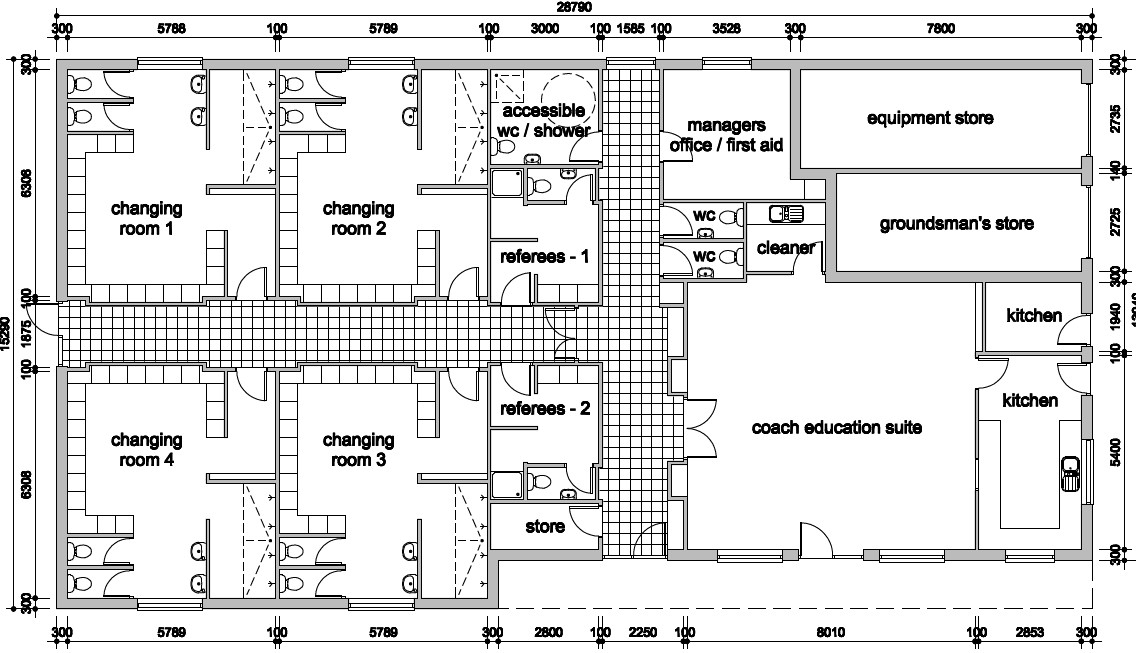 We released our new Sponsorship packages last month as the new venue opens up all sorts of possibilities in terms of sponsorship and partnerships with local businesses to help the Club achieve its potential. View our sponsorship packages here or Facebook page for more details.
After many years of hard work, lobbying and persistence, Great Harwood Rovers are now benefitting from a fantastic facility that will allow the Club to grow and improve – something we should all be thankful for.